With organic edelweiss from Swiss Alps, acts as a skin guard to defend from pollution, stress, free radical, supporting a healthy and replenished skin. It's organic willow herb can assist to firm the skin, contract the pores, recover progressively the skin's elasticity, and makes the skin smoother to facilitate for a facial makeup.
Benefits:
•Suitable for all skin types.
•Extend the makeup durability.
•Calms and balances our skin and mind.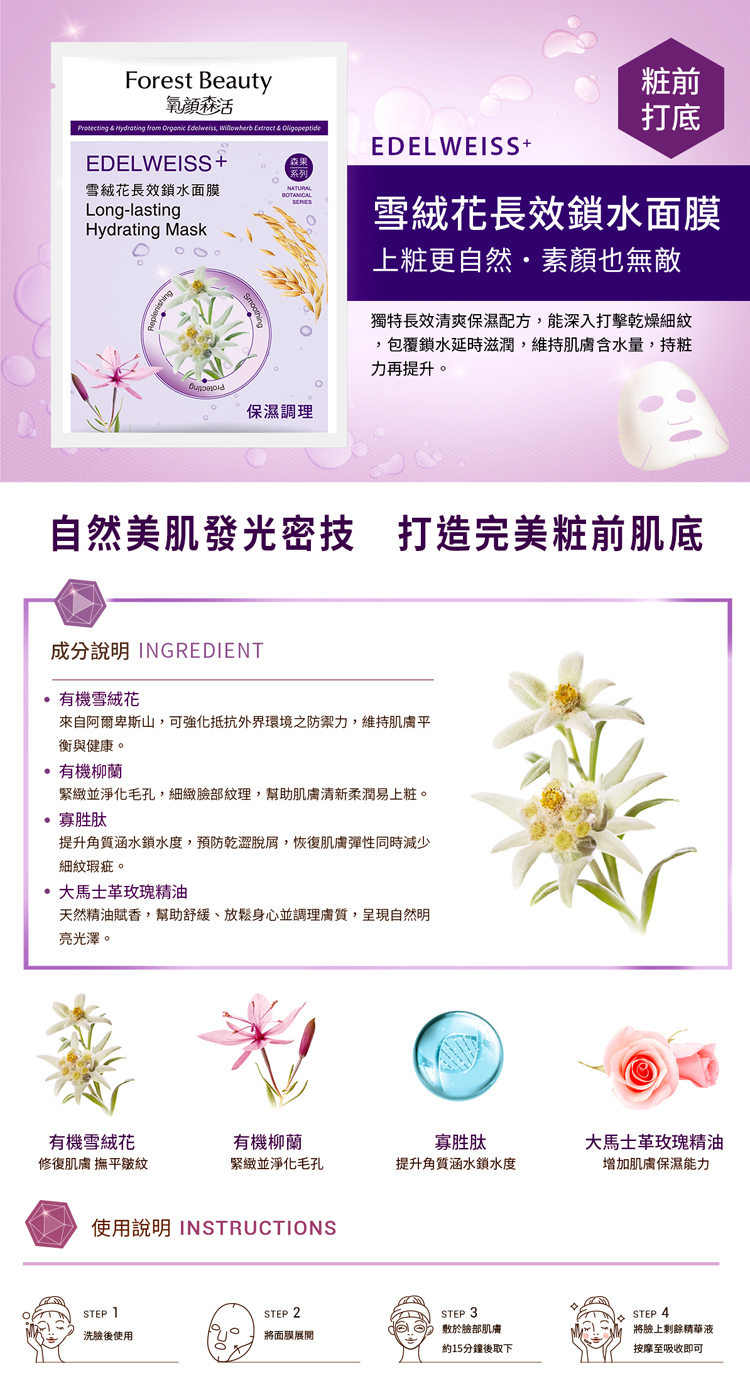 #forestbeauty #edelweiss #hydrating #mask #skincare